As temperatures rise, we're excited to present a unique opportunity to bring holiday cheer to your business: It's time to Prep For The Holidays with BD Photography. I know, it might seem unconventional, but trust us, we have 7 reasons why embracing this festive time NOW can benefit your business LATER.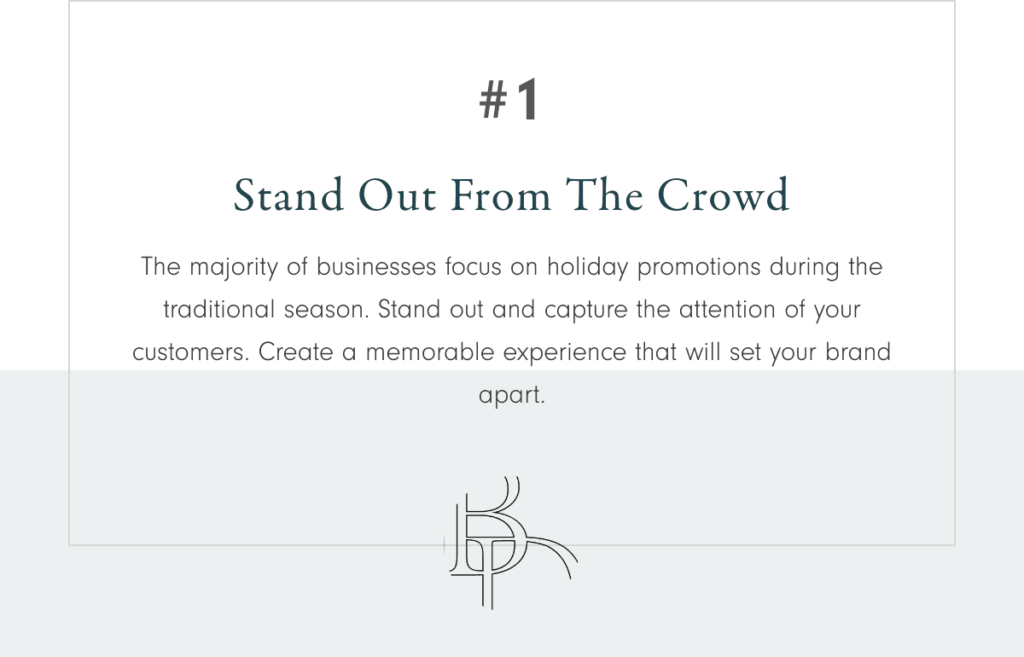 #1 STAND OUT FROM THE CROWD – The majority of businesses focus on holiday promotions during the traditional season. Stand out & capture the attention of your customers. Create a memorable experience that will set your brand apart.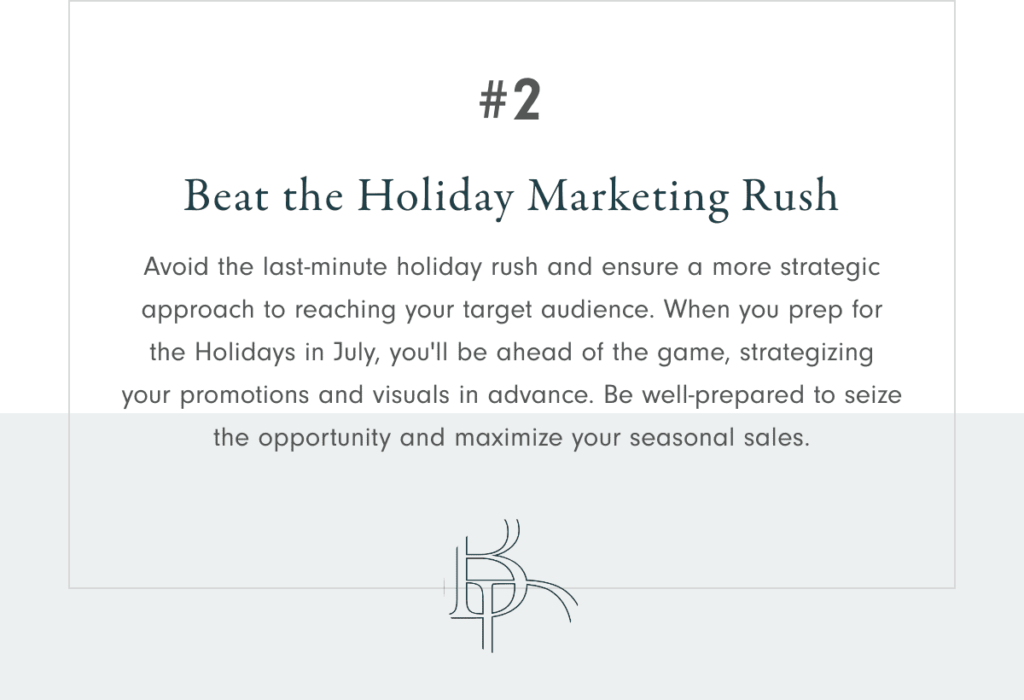 #2 BEAT THE HOLIDAY MARKETING RUSH – Avoid the last minute holiday rush & ensure a more strategic approach to reaching your target audience. When you prepare for the holidays in July, you'll be ahead of the game, strategizing your promotions and visuals in advance. Be well-prepared to seize the opportunity and maximize your seasonal sales.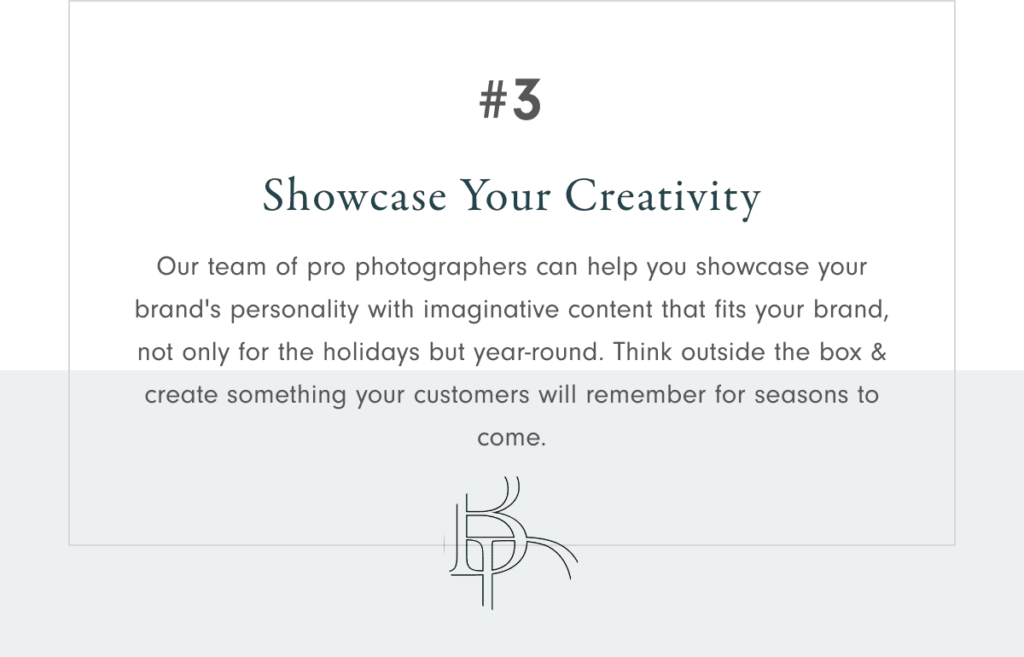 #3 SHOWCASE YOUR CREATIVITY – Our team of pro photographers can help you showcase your brand's personality with imaginative content that fits your brand, not only for the holidays, but year-round. Think outside the box and create something your customers will remember for seasons to come.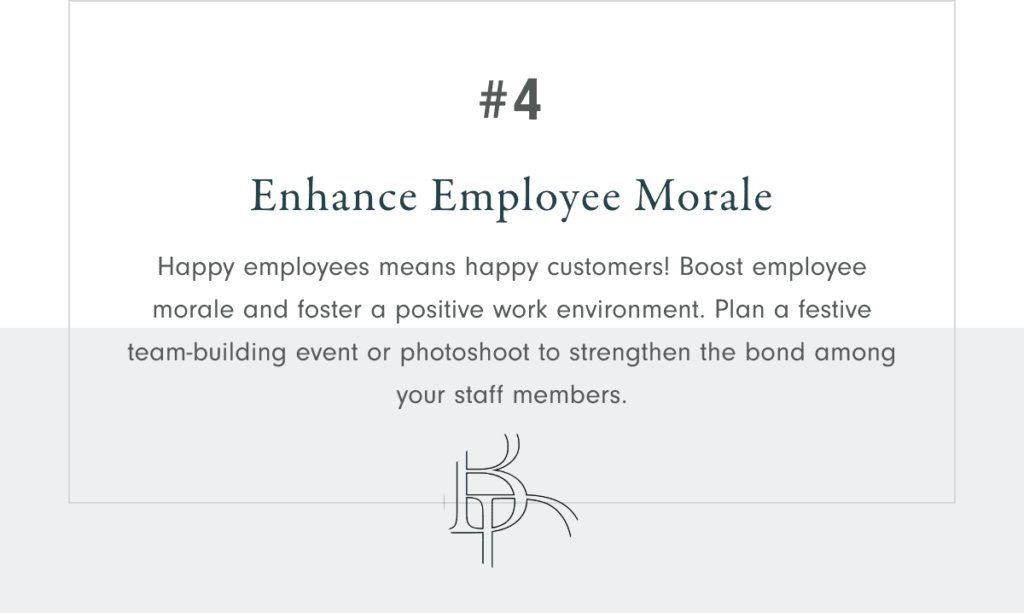 #4 ENHANCE EMPLOYEE MORALE – Happy employees means happy customers! Boost employee morale and foster a positive work environment. Plan a festive team-building event or photoshoot to strengthen the bond among your staff members.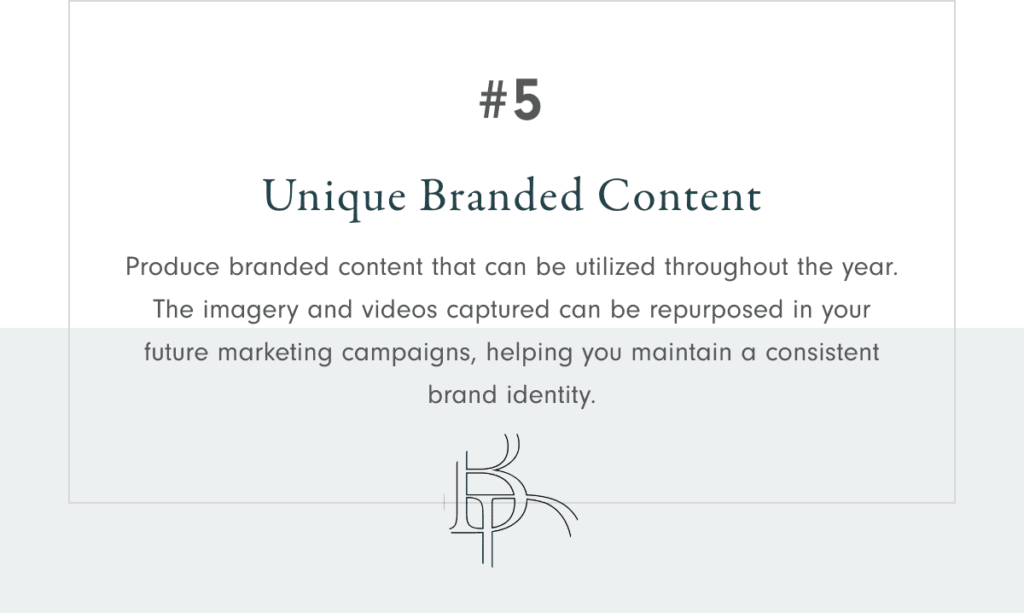 #5 UNIQUE BRANDED CONTENT – Produce branded content that can be utilized throughout the year. The imagery and videos captured can be repurposed in your future marketing campaigns, helping you maintain a consistent brand identity.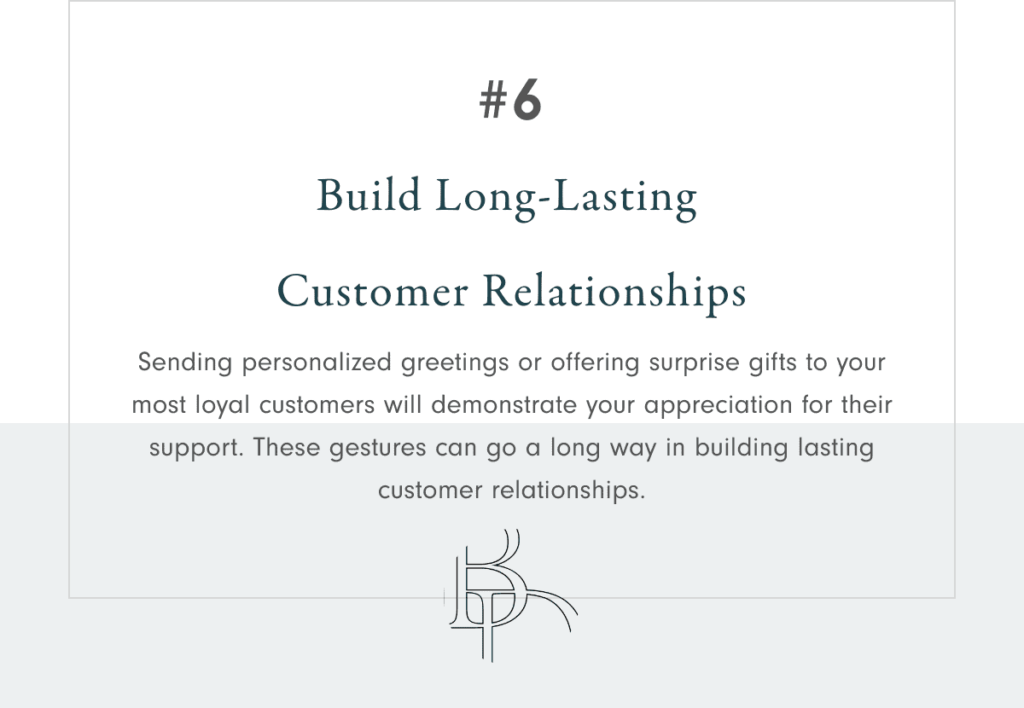 #6 BUILD LONG-LASTING CUSTOMER RELATIONSHIPS – Sending personalized greetings or offering surprise gifts to your most loyal customers will demonstrate your appreciation for their support. These gestures can go a long way in building lasting customer relationships.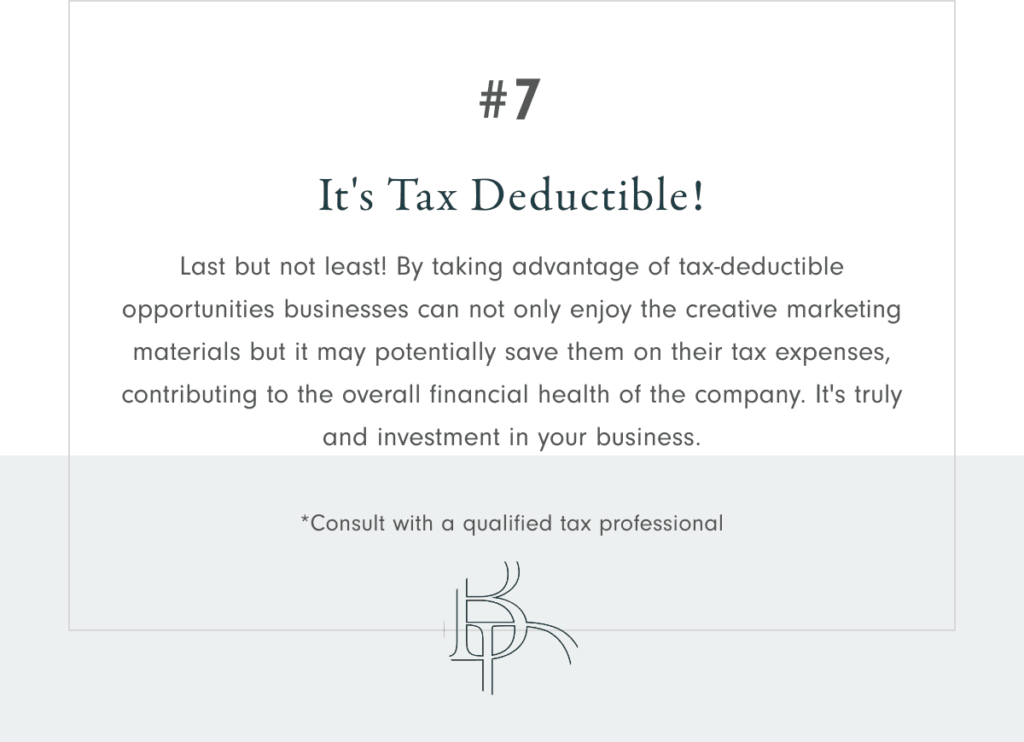 #7 IT'S TAX DEDUCTIBLE – Last but not least! By taking advantage of tax-deductible opportunities businesses can not only enjoy the creative marketing materials but it may potentially save them on their tax expenses, contributing to the overall financial health of the company. It's truly an investment in your business. * Consult with a qualified tax professional *
So, join us here at BD Photography to help you prepare for the holidays! Let our expert photographers capture the magic of the season and elevate your business's marketing efforts with captivating visuals.
Book your session today and unwrap the joy of the season!